When reading a cocktail recipe, it often suggests a style of glassware used for that drink.  There are certain unwritten rules within the World of Mixology, and every Cocktail recipe made, is designed for a specific Cocktail glass, to get the "correct experience" and fully take advantage of the creation in hand.
Why is this even important you might ask?  With this guide you will hopefully see why it indeed is important.
SHOP YOUR OWN GLASSWARE
I love to shop and find new glassware – the more vintage the better. Don't be afraid to buy it second-hand; this is often where all the gems are located.
The first tip – Don't buy very thin glasses – these will most likely break at one time or another, while hand washing them, and you will instantly regret losing one of your favourite glasses this way.
After washing your priceless glassware, dry them immediately to avoid water spots – sipping from a crystal clear glass is part of the Cocktail Experience.
THE ESSENTIAL GLASSWARES
The Martini Glass
This conical shaped glass is often used for serving Martinis – so this glass is simply referred to as a "Martini Glass", but the correct term is actually a "Cocktail glass".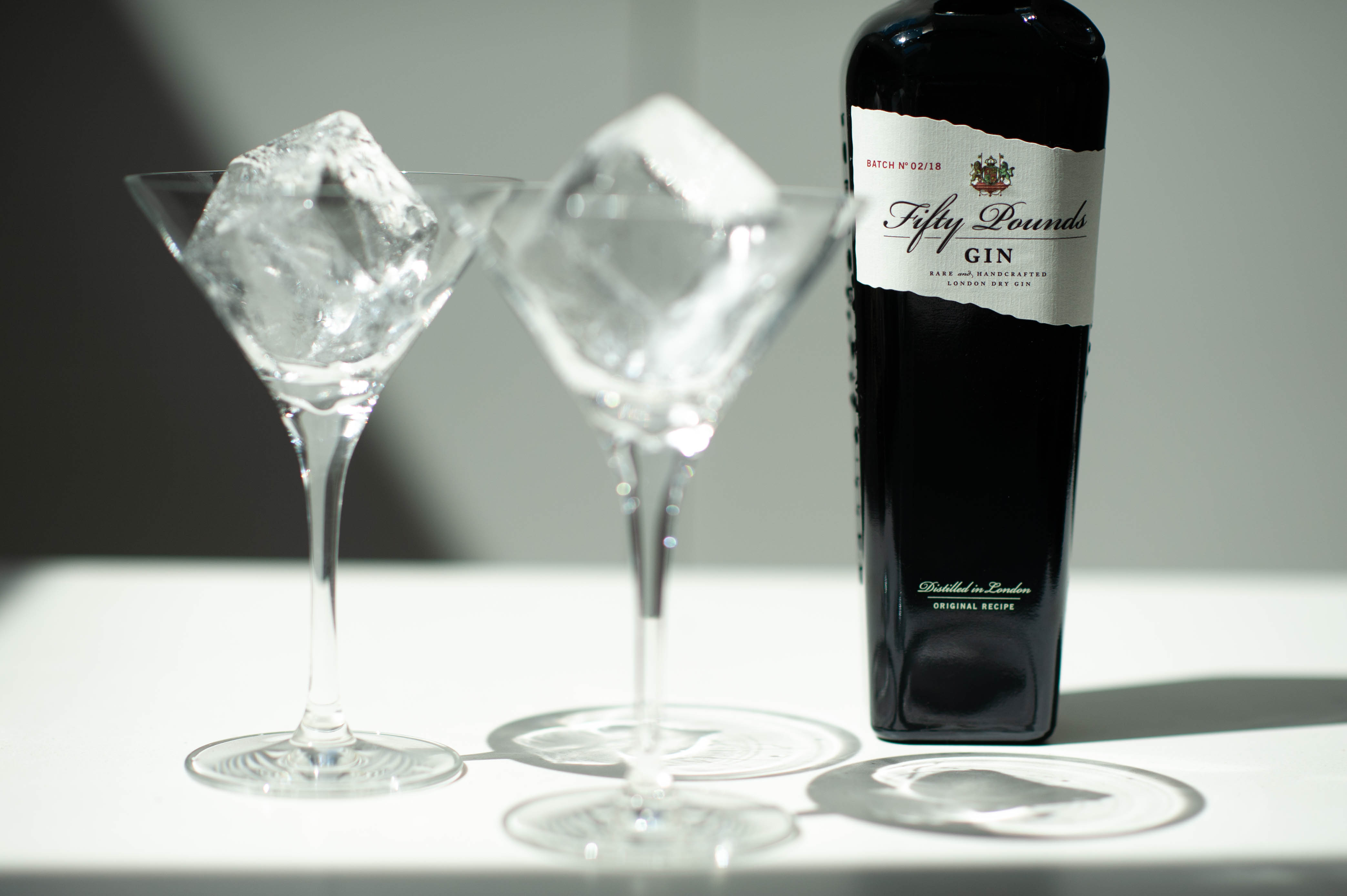 Use this glass for any kind of Martini variation (like my favourite one; Espresso Martini) or any short drink. The drinks enjoyed with this kind of glass is often "served up" (without ice). I do however enjoy a large block of clear ice in mine – to keep it chilled for longer, and for its beauty.
The Coupe Glass
This broad-bowled shaped glass is often used for the same purpose as a Martini glass and is often seen to even replace the Martini glass.
Use this glass for cocktails that are served "up" (no ice), like the Manhattan (Bourbon/Rye, Sweet vermouth, bitters) or Gimlet (Gin, Lime juice and Simple syrup). I often serve my cocktails made in a Coupe glass, with a large block of ice. I do this because I enjoy that the drink is nicely chilled from start until the end.  By using a large block of ice, it won't dilute the drink too much either.
The Old Fashioned Glass.
This short tumbler of a glass is often used for serving short mixed drinks or straight pour of liquor served over a large block of ice.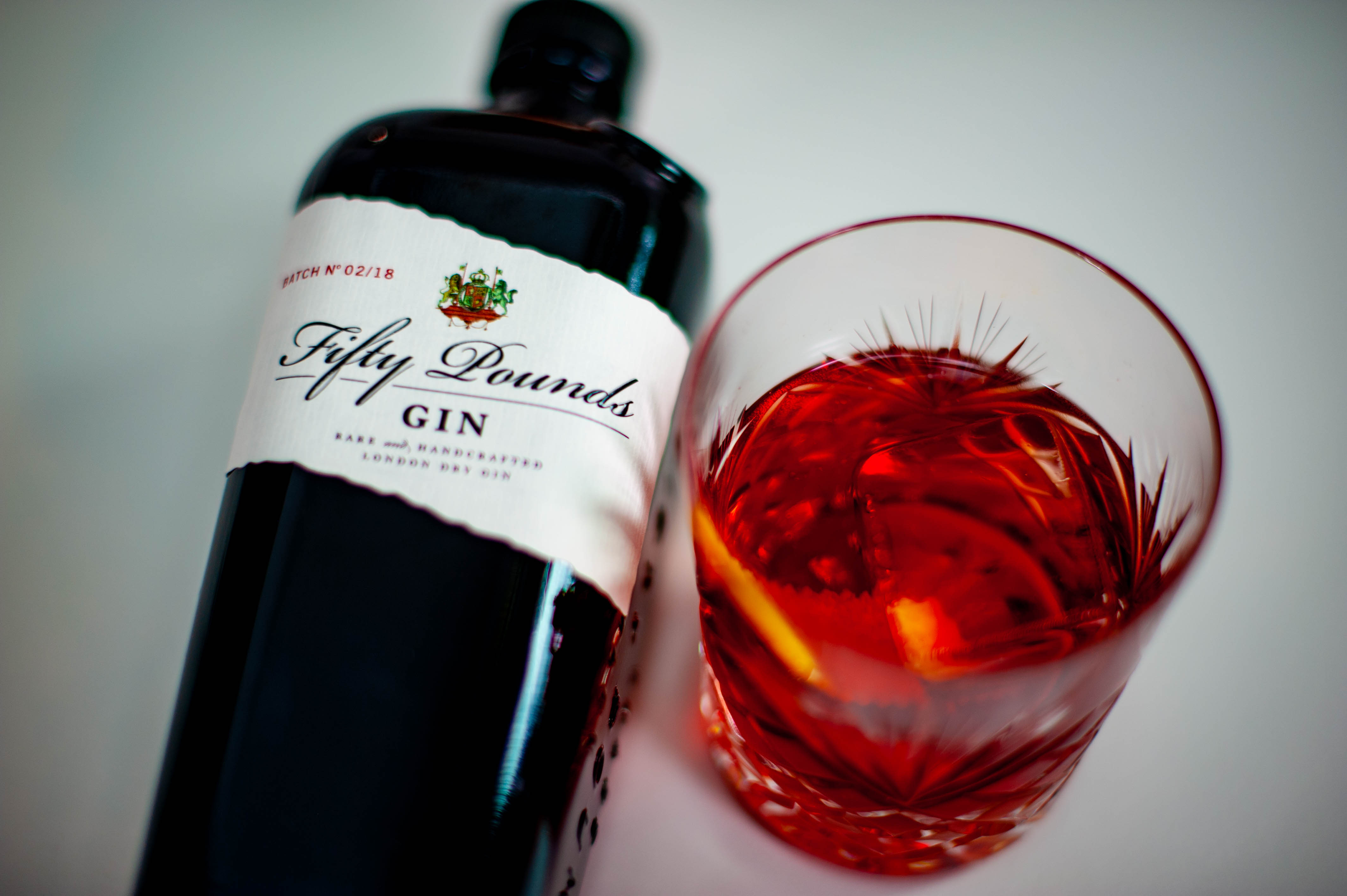 Often referred to as a "lowball" or "Rocks Glass", this is one of my absolute favourite glasses (partly because one of my favourite cocktails, The Old Fashioned, is made using a glass of this type.
My favourite Old Fashioned variation contains Rum, Maple Syrup, Chocolate bitters and a dehydrated orange wheel – stirred with great patience and to perfection.
The Highball Glass
This tall glass, shaped like a chimney, is often used for serving mixed drinks filled with plenty of quality ice.
The recipes are often built directly in the glass itself, by pouring the ingredients directly over the ice finished by a wee stir.
The most classic cocktail using this type of glass is for sure the "Screwdriver" (Vodka, orange juice and plenty of ice) or the Legendary "Gin & Tonic".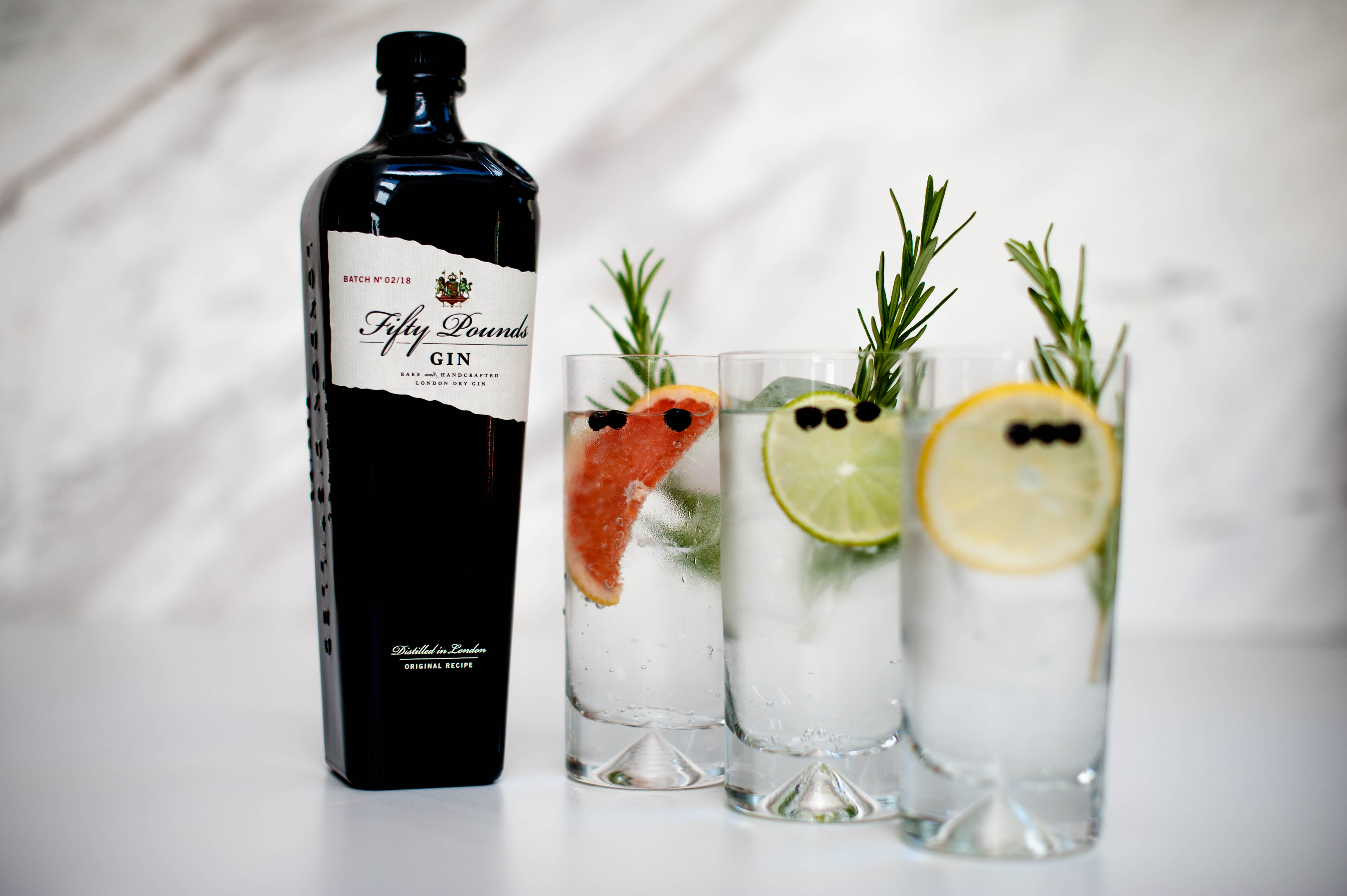 When ready for it, I recommend you try serving a "Dark & Stormy" (Dark rum, lime juice, topped with lime wedges and ginger beer) or the "Cuba Libre" (Rum, lime juice, topped with lime wedges and cola).
The Copa Glass
Typically shaped like a balloon and sits on a stem almost like a red wine glass, this type of glass is perfectly suited for sipping a Gin & Tonic.
This balloon cup is often seen as the vessel of choice, especially in the Mediterranean area, but are now also being used in many other European countries.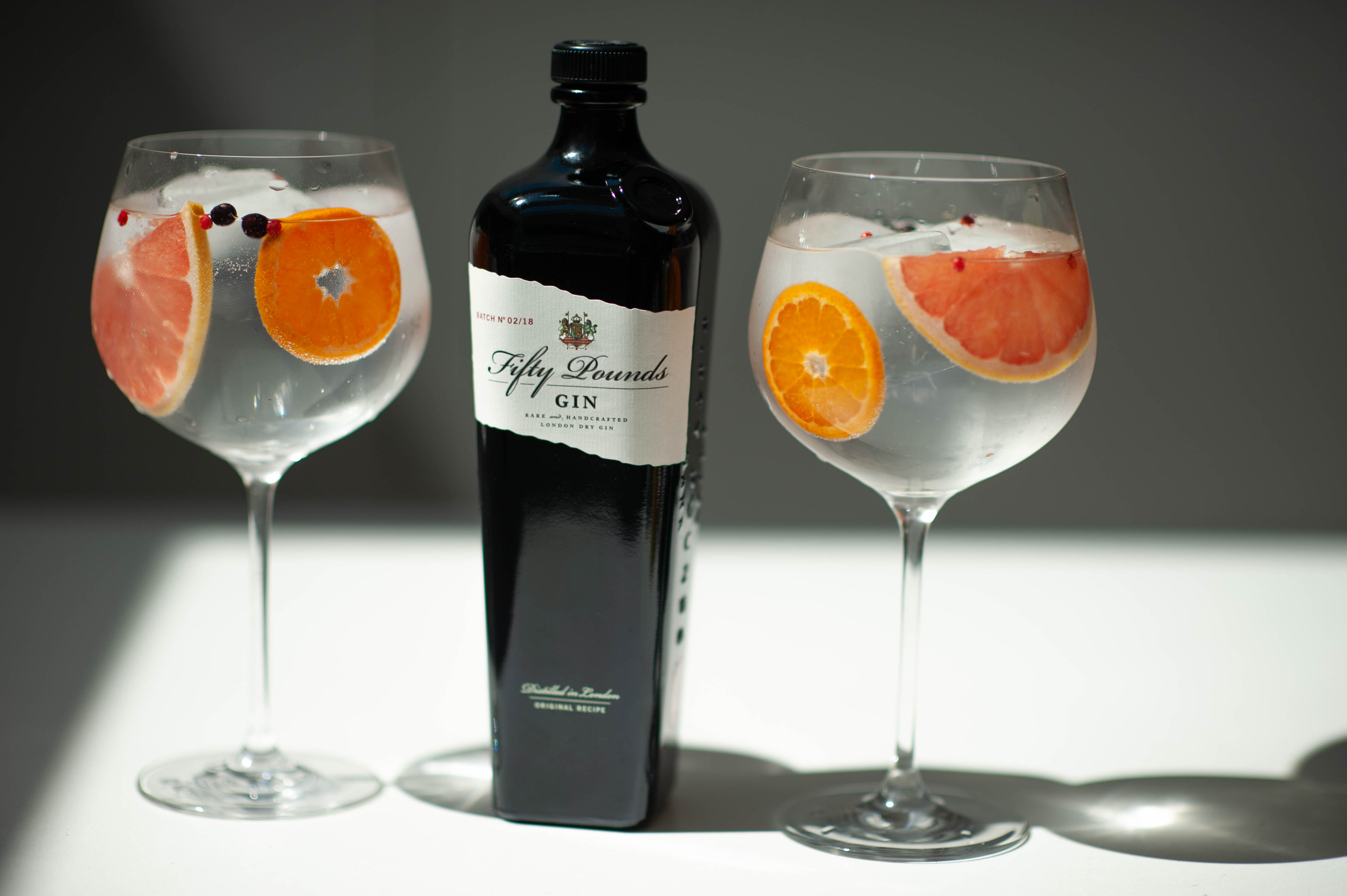 Designed to trap the aromas of the gin to give a better taste to the drink, it also allows for plenty of quality ice and citrus fruits and herbs, to really spice up the G&T experience.
Once again by using plenty of ice, you slow down the dilution process thus making your G&T taste the same, from start to finish.
Nick and Nora Glass
This type of glass is a cross between a martini glass and a coupe, named after the cinematic husband-and-wife detective team, from the 1930s.  Use this stemmed glass for both stirred and shaken cocktails, and can be used for pretty much any drink that you would otherwise serve in a Martini glass or coupe glass.
I often use it when stirring spirit-forward drinks, without citrus juices in it.  You will often find cocktails bars using these types of glasses when wanting to put a fun twist on classic and modern drinks alike.
The Margarita Glass
This bowl-shaped glass is often used for serving margaritas, either on the rocks or frozen.  These glasses often have a wide rim, making it easy to add sugar and/or salt.
Want to share with good friends? Don't worry, these type of glasses can easily be found in really large sizes, containing up to 60oz/180cl of liquid.
My all-time favourite Margarita must be the "Strawberry Margarita"; Light rum, Triple sec, lime juice, sugar and plenty of strawberries, blended with ice.
The Champagne Glass
This tall, thin glass, is often used for serving Cocktails containing Champagne.  This type of glass is designed, on purpose, to keep the Champagne's bubbles in the glass longer.
My favourite Champagne Cocktail must be the "French 75"; Gin, Lemon juice, Simple Sugar Syrup, topped with Champagne (or prosecco), and garnished with a lemon peel.
THE NEXT STEP
Now that you got the Basic's all done, why not take it a wee step further?
The Tiki mug
These kitschy ceramic mugs, often formed as various animals or Polynesian Gods invites you to create funky-fresh cocktails. 
I recommend that you try the "Grog" (Dark rum, lime juice, Demerara syrup and water, filled with plenty of ice, garnished with plenty of flowers and fresh citrus fruits).
The copper mug
These metallic mugs will keep your cocktails super cold and chilled (or so myth has it), and is a pleasant sight for sure.
The mug quickly takes on the Cocktails icy temperature, therefore turning the whole mug into a super icy and frosty vessel.
Don't deny yourself a nice and fresh "Moscow Mule" (Vodka, Lime juice, topped with ginger beer, garnished with lime wedges and fresh lemon thyme).
The punch bowl
Not really a "glass" as one knows it, but rather a bowl perfect for serving many guests at a time, and can be made ready before the guests arrive, making it very practical as well as festive.
I definitely recommend the always crowd-pleasing "Fish House Punch" (Dark rum, Cognac, Peach Brandy, Black Tea, Lemon juice, Simple syrup, Fresh lemon wheels and plenty of ice).
IN SUMMARY
With these types of glasses stocked in your own very Home Bar, you are all set to enter the wonderful World of Mixology. 
Don't be afraid to experiment, and don't be afraid to "break the rules" – only through "Trial & Error" can you really perfect your own Cocktail Creations.