The number 50 is one that's close to our hearts – for obvious reasons. As a score, it's a fine one in cricket, and a disappointing one in darts. In terms of history, however, it's just about recent enough to be relevant but also provides sufficient distance for hindsight. Over the coming months, we'll be taking a look at the significant events of 1968…
On May 3, 1968,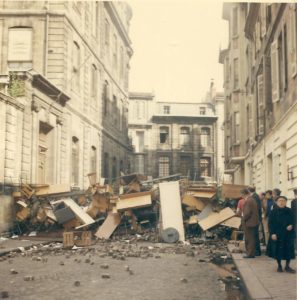 perhaps the most famous European event of the year, "officially" began: the Paris Student Riots. On this day, some 500 students at the Sorbonne protested against the closure of Paris University at Nanterre and the proposed expulsion of some students. The arrival of riot police fuelled the demonstration, leading to further riots and university closures across France.
On May 11, 1968,
the last day of the English football season, Manchester City would win the league with a 4-3 win over Newcastle. After losing 2-1 to Sunderland, Manchester United would finish in second place. They would repeat the same league positions exactly 50 years later.
On May 12, 1968,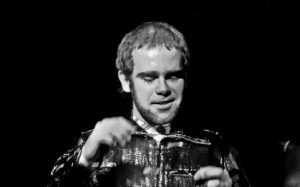 a young session musician called Reginald Dwight decided he needed a name change. On a flight home from Edinburgh, after playing a gig with English R&B group Bluesology, Reg would settle on a tribute to bandmates Elton Dean and John Baldry. Happily, he chose Elton John because Dean Baldry just doesn't have the same ring, does it?
At a press conference in New York on May 14, The Beatles announce the creation of Apple Records.
On May 18, toy company Mattel launched their iconic Hot Wheels brand.
Graham Linehan, comedy writer and, with Arthur Matthews, one half of the team that created Father Ted, was born in Dublin on May 22.
On May 24, 1968,
saw the release of Johnny Cash's classic album At Folsom Prison and The Papas and The Mamas, the final album from, unsurprisingly, The Mamas and The Papas.