The underlying message of our blogs is, inevitably, buy our gin. And you should: it's absolutely delicious and wonderfully classic. The underlying message of this blog, however, is that you should buy our gin… and bottles of several other things, such as Campari, mezcal, vermouth and Aperol. Why? Because domestic cocktail making is on the rise, thanks to social media – and last year's remarkable British summer.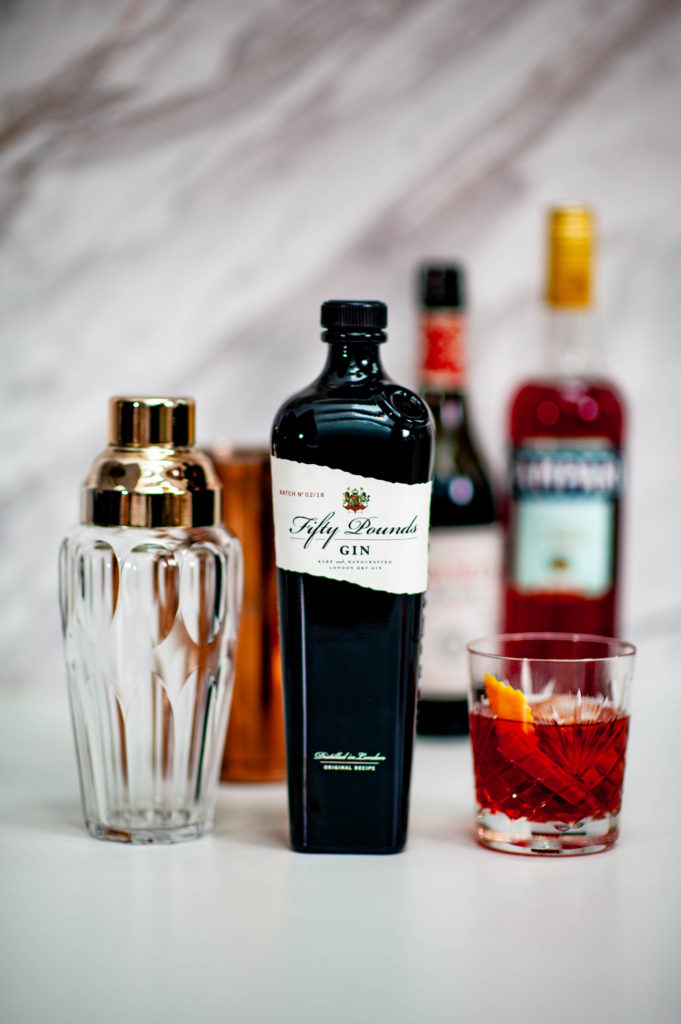 We'll add the expected caveats to that statement, of course, in that you should – please! – continue to drink responsibly and that you shouldn't feel pressured to make your own cocktails just because that's, as we're about to demonstrate, what the (very) cool kids do so they can show their creations on Instagram. But if you are so inclined, it's a very good opportunity to improve the way you drink – and improve the way you make drinks because, as our recipe section suggests, we do think all drinkers (and, particularly, Fifty Pounds Gin drinkers) should have a couple of faultless cocktails up their sleeve. Making cocktails at home is a fine way to learn a little more about what goes into your drinks, their creation and flavour profiles, all of which will, perhaps, help you develop a greater appreciation of your drinks cabinet AND the mixologist's art. Because, while Instagram is clearly a hugely visual medium, the current craze is less about the elaborate creations of recent years, and more about the simple, subtler side of the art. Although, to be fair, your Instagram success may depend a little on how photogenic you are as well as the prettiness of your glassware…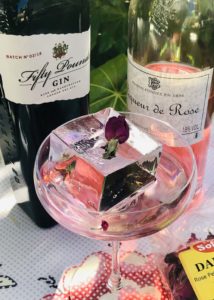 According to the Wine and Spirit Trade Association (WSTA), last year saw a massive revival in liqueur sales. Figures now available for 2018 show that some 42m bottles were consumed across the UK's homes, bars, pubs and restaurants.
Much of this figure comes from the remarkable 74% of UK bars that now serve cocktails – a number that seems to increase week on week in cities such as London – although, as mentioned above, the long hot summer certainly played a part. The WSTA reports that, in the 12 weeks to September, shops and supermarkets saw a whopping 56% rise in "non-cream liqueur sales", equating to some four million bottles, and an increase of 1.4m from the same period in 2017.
Summer 2018 "saw an explosion in popularity of herbal bitter liqueurs and red-orange aperitifs mixed with sparkling wine," explains the WSTA report. "These drinks, served in pretty stem glasses, proved very Instagrammable, and consumers were keen to share their snaps of the vibrant, colourful cocktails on social media."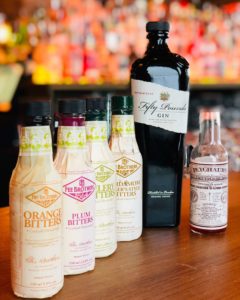 (Don't worry about the cream liqueurs though. Even in the warmth, the likes of Baileys and Kahlua also saw an upturn in sales, with a 33% increase compared to 2017.)
The idea of "Drinkstagram" – or, to give it is more expected prefix #drinkstagram – has been well documented over the last couple of years, from national papers to great drinks business publications such as Diffords Guide. The cocktail making art has always been a visual one, hence this micro-blogging and photographic app has become its natural home.
While many people are using Instagram to document their life – from coffee art to pretty shop fronts, spectacular breakfasts to a pair of new shoes – to an audience of family and friends, a number of people are carving out a huge following and turning that following into a viable business opportunity. The Drinkstagram community is no different -although they do have one advantage in that, for the most part, you can recreate much of what they do yourself, wherever you are in the world. Looking attractive in a $1000-a-night hotel suite while wearing a designer watch and a pair of expensive shoes is something most of us will never be able to do. Making a cocktail inside a chocolate bunny because you saw it on Instagram, however, is something you can have a crack at in the comfort of your own home.
That particular example comes from Australian mixologist @cocktailsbykurtis but there are plenty of "amateurs" out there, such as the brilliantly named "apartment bartender" who's turning a love of cocktail making into something bigger, while inspiring – at this point – around 56,000 people with his regular recipes. The same applies to the likes of @beautifulbooze – who mixes travel and creative drinking to great effect.
If you want to track down this wealth of drinks creation, it's worth noting a few of the more popular drink-based hashtags. We've already pointed you towards #drinkstagram but #drinksofinstagram is also worth a look, ditto #instadrinks, #cocktailhour, #mixology, #cocktailgram and the very-to-the-point #cocktails. All of these should offer you hundreds of recipes to consider or, at the very least, keep you colourfully entertained for a few minutes.
So where does Fifty Pounds fit into this? Well, we see this rise of the simple, wonderfully coloured photogenic cocktail as something that's riding on the back of the gin craze: think Negroni, think Aviation, think classic Bramble…  They're all great starting points for home mixologists. They're all excellent cocktails to master and will always win you fans. Perhaps most importantly, they're all very good starting points before you move on to some of the more complex things you will no doubt find online.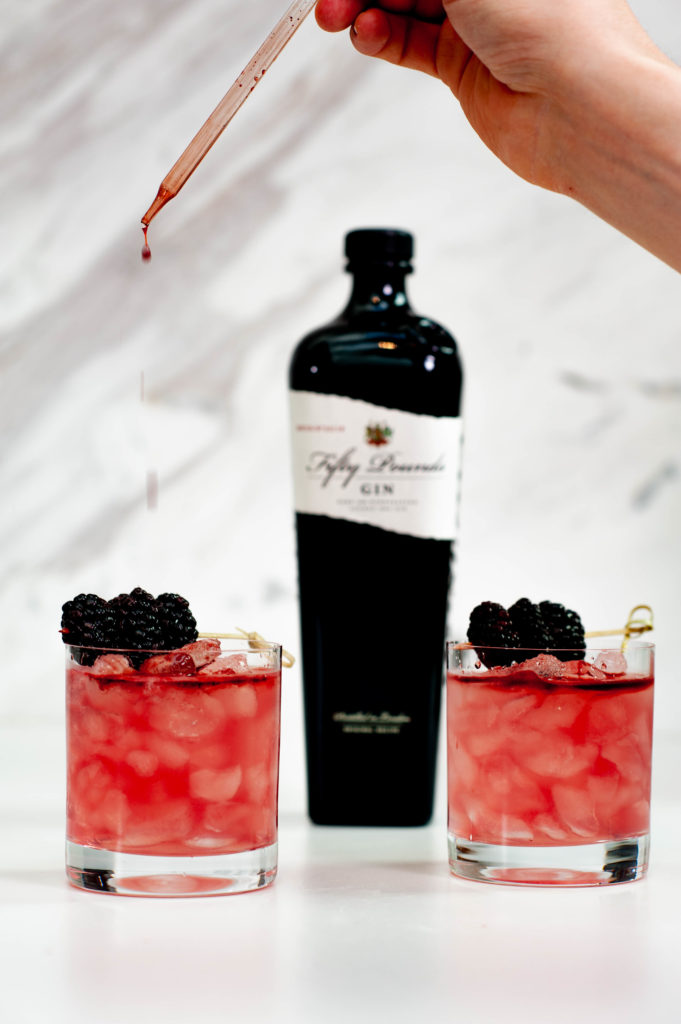 If this article has inspired you to get mixing, do let us know. You can find us on Instagram at @fiftypoundsgin and we'd love it if you tag us into your photos. There's no pressure though. Domestic mixology is meant to be fun and, whatever happens – or however many attempts it takes – the best thing about these drinks is not that they're pretty. It's that they're pretty delicious.