London dry gin – as we've mentioned before – has very little to do with London. The name may have come about because of the capital's status as a hub for gin making, but these days it refers to a particular style of gin, governed by assorted EU regulations.
Quite what that will entail after March 2019 remains to be seen but, at this point, the shortened version of the definition is a gin made from a neutral base spirit of agricultural origin, that has already been distilled to over 96% ABV, (re)distilled to at least 70% ABV and then watered down and bottled to a minimum strength of 37.5%, flavoured predominantly with juniper, and have no colour or flavour added after distillation.  Yeah. Snappy, isn't it?
For the purposes of this feature though, we're going to focus on the more fun aspects of London gin –  i.e. where you can drink Fifty Pounds in the nation's capital.
The bar/restaurant at the Rosewood Hotel, located in the old Prudential building on High Holborn, has two claims to fame. One is chef Calum Franklin and his ability with pastry – seriously, check out the newly added pie room and/or Calum's pie work on Instagram (@chefcalum).  The second is an expanding collection of gins, currently numbering over 600, including yours truly.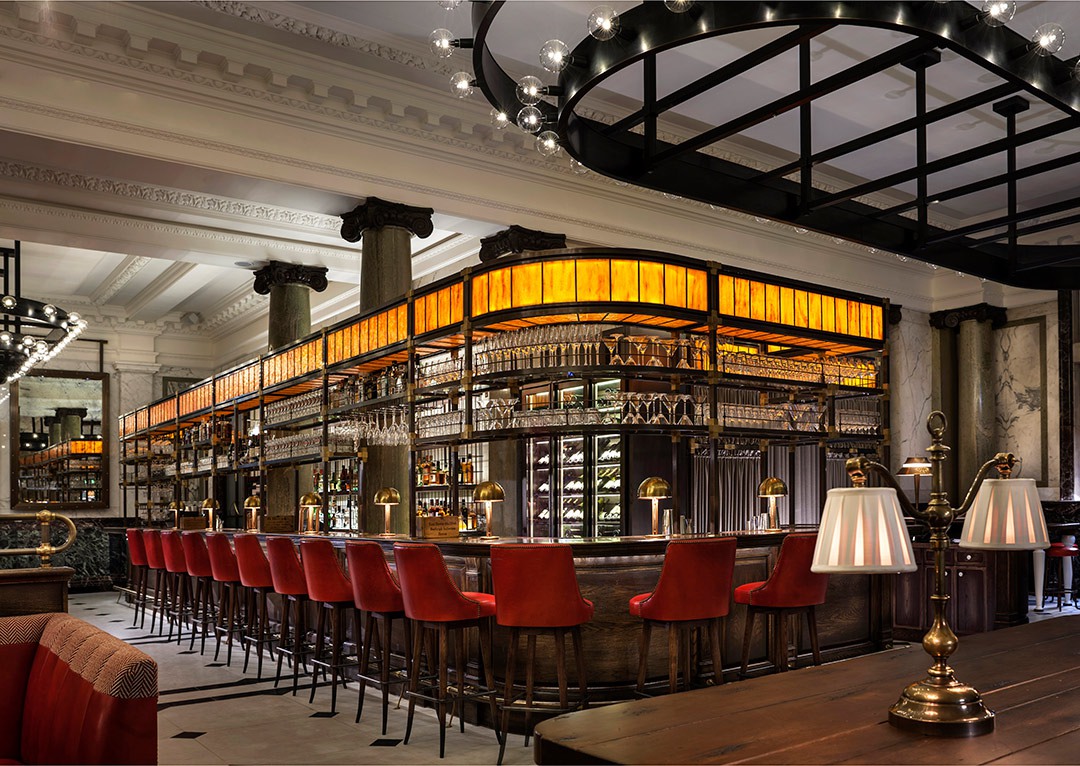 Jamie Oliver's social enterprise venture continues to impress. The food is still on point, in a modern British style, and, at the risk of blowing one's own trumpet, the cocktail bar maintains the theme of quality, artisanal produce.
Duck and Waffle – located on the 40th floor of the Heron Tower, Duck and Waffle offers a 24/7 service, great views over London and, in Richard Woods – one of the Evening Standard's 1000 Most Influential People in London – a Head of Spirit and Cocktail Development with impeccable taste.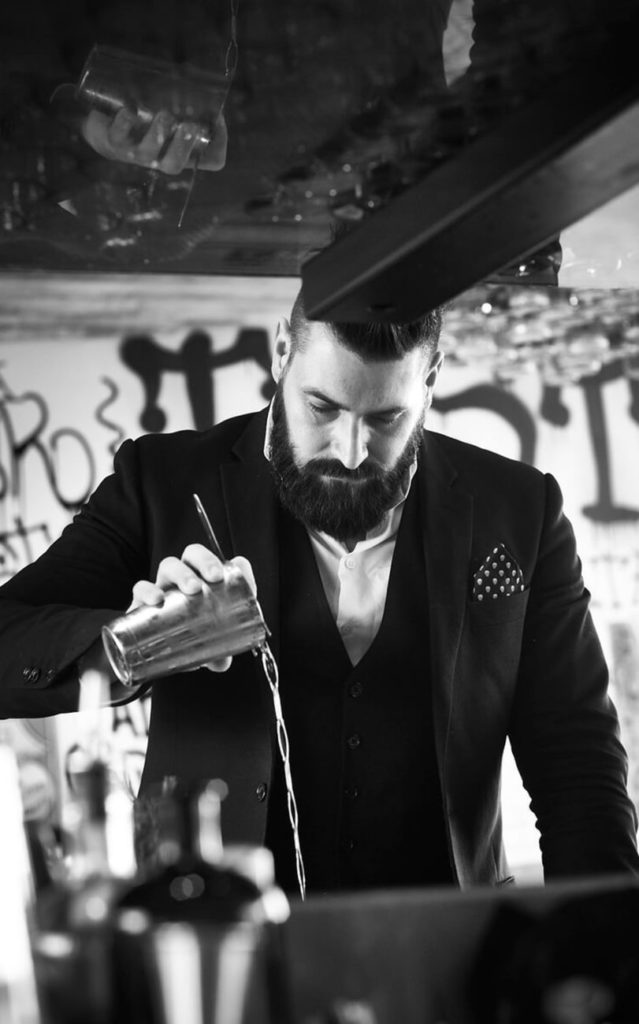 Like its sister places globally, the Shoreditch Ace Hotel oozes coolness, particularly in Hoi Polloi, the wood-panelled bar and brasserie that offers an all-day menu and a fine selection of gins.
We almost feel bad telling people about this one as it's become something of an "address book secret" for many. For those in the know, however, it's a fabulous hangout, with table service, a relaxed vibe, a very decent cocktail menu and a choice of some 200 gins.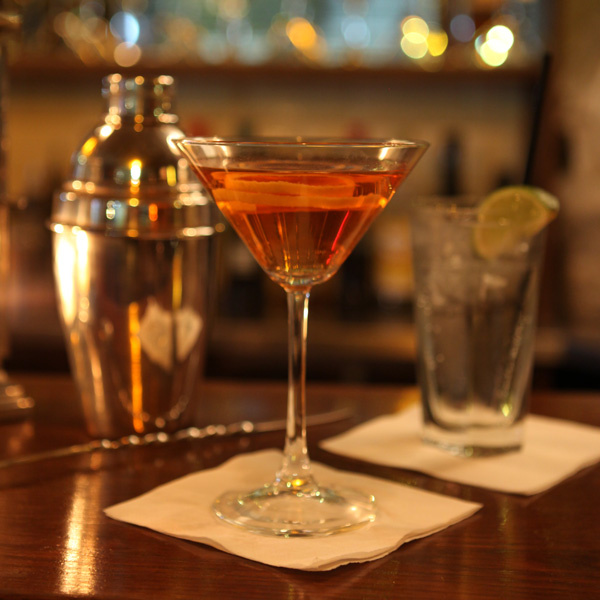 Years ago, the Victoria and Albert Museum used to market themselves as a "very good café with a museum attached" and we could paraphrase that here in that the Tate Modern is a very good bar with a gallery attached…  It's not at all true, obviously – the magnificent gallery is clearly the bigger draw – but its spacious, elegant bar feels like a genuine "find".
Another one to keep under your hat, Camden's Colonel Fawcett describe themselves as the district's "best-kept secret" – although it's hard to see them staying "unknown" for long.  Gastropub classics, an excellent BBQ menu – weather permitting – and a gin list well into double figures seems to be a very fine recipe for success  – and fame.