According to Cliff Richard, Christmas time is all about mistletoe and wine. We'd disagree – obviously – so, while we try to think of something festive that rhymes with "gin", here are a few seasonal cocktail suggestions that should make Fifty Pounds the true Christmas spirit.
Pomegranate Gin Fizz
We have Good Housekeeping to thank for this splash of festive colour. It's a great way to launch your Christmas lunch or, indeed, breakfast or the unwrapping should you feel so inclined…
Ingredients
75 ml (3 fl oz) Fifty Pounds gin
150 ml (5 fl oz (¼ pint)) pomegranate juice
300 ml (10 fl oz (½ pint)) Prosecco
pomegranate seeds, to garnish
Method
Mix the Fifty Pounds and pomegranate juice and pour into six champagne glasses – we, however, have experimented with a tall glass for this one –  and top with prosecco.  Garnish with pomegranate seeds and serve.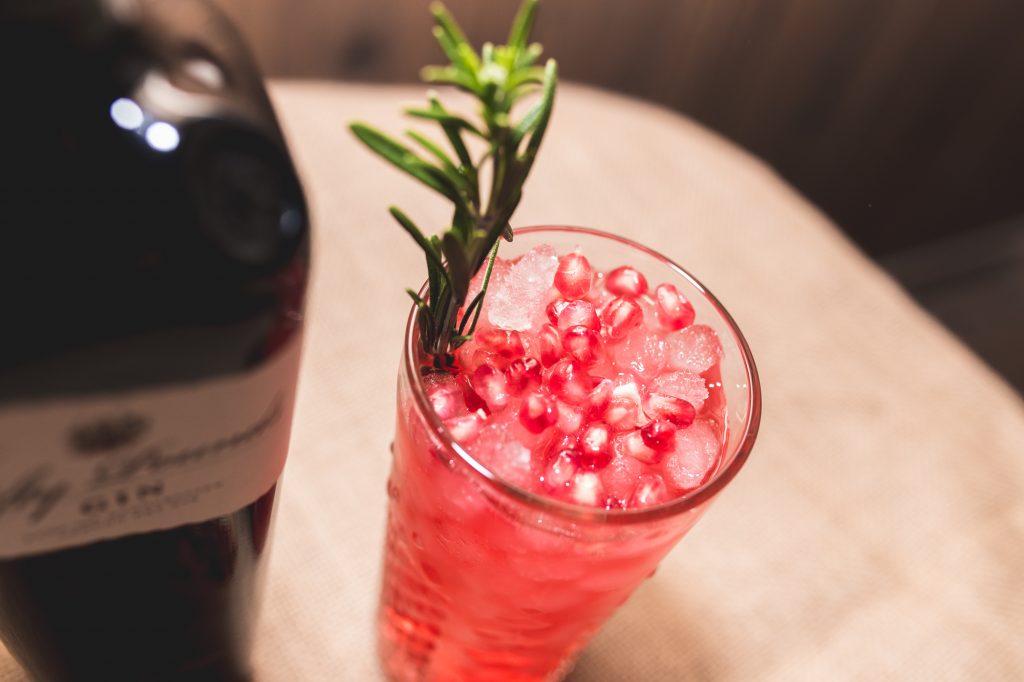 Hot Gin Punch
For this one, we must nod to the Craft Gin Club but, more importantly, to Charles Dickens. In A Christmas Carol, Scrooge's clerk Bob Cratchit makes a warm, festive drink:
"Turning up his cuffs – as if, poor fellow, they were capable of being made any more shabby – [he] compounded some hot mixture in a jug with gin and lemons and stirred it round and round and put it on the hob to simmer."
Ingredients
500ml Fifty Pounds gin
500ml sweet Madeira wine
Dark brown sugar to taste
Peel and juice of 1 lemon (or more if you prefer)
Peel and juice of 1 orange
1 pineapple, peeled, cored, and sliced
3 cloves
3 cinnamon sticks
Pinch of ground nutmeg
Method
Place the Fifty Pounds and all other ingredients in a medium-sized pan. Bring to a gentle simmer and cook for 30 minutes. Taste, and add more brown sugar and/or lemon juice to suit your preference.
Pour the mixture into a punch bowl, if you have one, or a jug or if you fancy a teapot. Serve warm.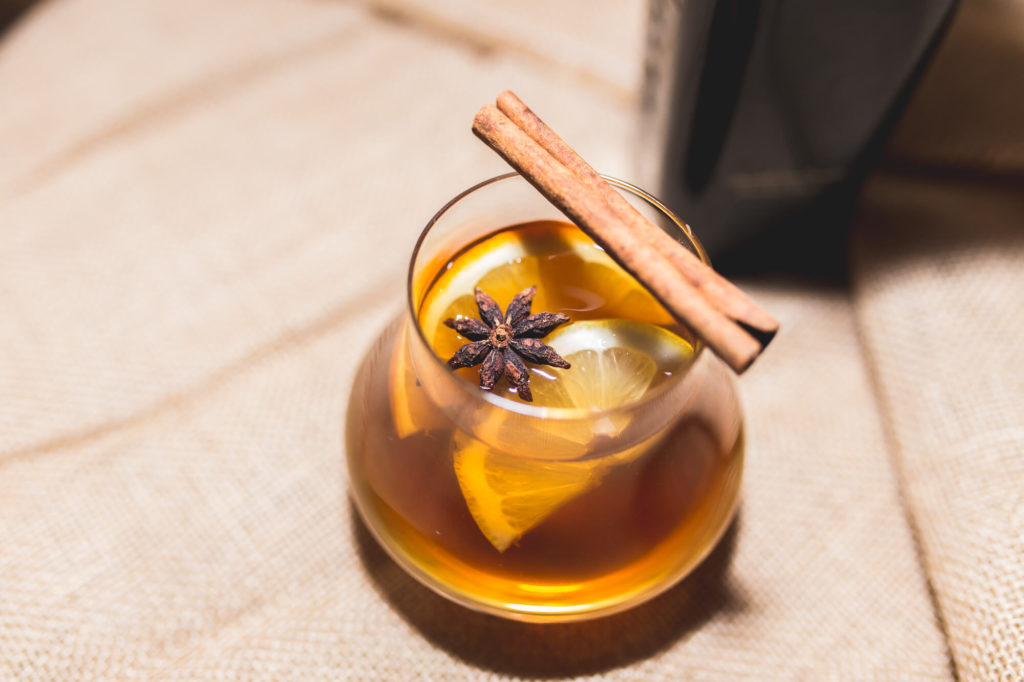 Christmas Martini
Meanwhile, over at Gintime… there's this rather delicious, seasonal red take on one of our favourite cocktails.
Ingredients
20ml Fifty Pounds Gin
40ml cranberry juice
10ml Grand Marnier
10ml Lemon juice
Frozen cranberries to garnish
Method
Shake the Fifty Pounds and all the other liquid ingredients and strain into a Martini glass. Garnish with the frozen cranberries.